Welcome to the world of FR-One, the one global standard that meets all contract fabric safety standards – wherever you are.



FR-One fabrics provide the interior designer, specifier and architect with the benefits of all four major items they look for in a fabric:

Safety

FR one fabrics are produced using yarn spun from inherently FR man-made textile fibres. The major requirement of an inherently FR textile yarn is to prevent flames or fire on the fabric from spreading quickly.

Quality

In addition to the FR safety standards required for a fabric in the contract/project sector, there are many other important requirements that a fabric should perform to when used in this environment.

The FR-One symbol also stands for the general quality and performance of the fabric. All fabrics are tested to meet the highest standards for: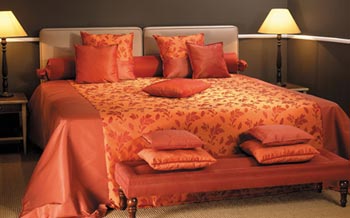 Washing
Dry Cleaning
Color Fastness to light
Rub Fastness
Seam Slippage
Tear Strength
Tensile Strength
Dimensional Stability
Martindale Durability
Wyzenbeek Durability
Pilling
Affordability
Matching your budget
Recent advances in technology have allowed the production of inherently FR man-made fibres much more cost-effectively than has previously been the case.
In addition to this, dynamic sourcing policies, strong partnerships and years of expertise in the fabrics sector have also combined to provide cost benefits.
This means that FR-One fabrics meet the strictest of international standards, yet are priced at realistic and competitive levels for the contract market.
FR-One fabrics bring the designer choice and style, as well as peace of mind regarding safety and quality. Specifiers benefit from competitive pricing.
Collections & Designs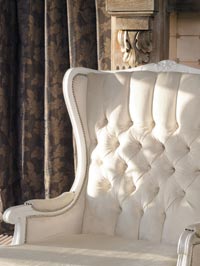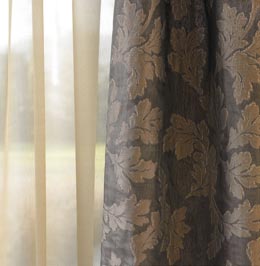 Fabrics bearing the FR-One symbol range from basic constructions through to the most sophisticated of today's designer styles.

All FR-One fabrics have been developed to meet the very latest in fashion, colour and designer trends. Designs are based on continuing market research and analysis that is aimed at identifying trends in different parts of the world, country by country.
Generally, flame retardant fabrics are required for:




Hotels
Hospitals
Offices
Restaurants
Cinemas
Theatres
Schools
Other public areas and buildings such as airports

The industry term for these applications is the "Contract" or "Project" market. The fabrics used in these environments are for drapery, furniture and accessories, such as:

Chairs
Sofas
Headboards
Bedspreads
Cushions
Curtains
Throws
Trims
Table cloths
Dust ruffles

All samples of FR-One fabrics carry a clear indication of which applications that particular fabric is suitable for - i.e. upholstery (to international durability standards), curtains, etc…

Available exclusively from Al Aqili Furnishings.


Al Aqili Furnishings – Fabrics division
UAE, Dubai 31558
Tel: +971 4 337 7717
Fax: +971 4 337 0379
Email: fabric@alaqilifurnishings.com
Website: www.alaqilifurnishings.com

Visit Al Aqili Furnishings Pavilion at Al Multaqua Hall during Hotel Show from 3rd to 5th of June 2007